Colby Shannon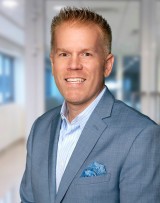 Email
Owner
Colby has been with the agency full time since 1996 when he opened our branch office in Lubbock, TX. He grew up in and around the agency as a 3rd generation agent starting with his grandfather Thomas who opened the agency in 1950 and working with his father Mike through high school. After graduating from Lamar High School in Arlington, Colby attended Texas Tech University in Lubbock, graduating with a Bachelor of Business Administration degree in Marketing.
After graduating from Texas Tech and getting married, Colby decided to begin a new agency in Lubbock which expanded Texas American Insurers operations out into West Texas. He grew and managed this agency until 2001 when he and his young family decided it was time to move back closer to home. Colby returned to the home office where he shifted his focus to commercial lines while still managing the Lubbock operation.
In 2004, Colby became a partner in the agency and began implementing his marketing background to help drive new production in both personal and commercial lines. He additionally focused on insuring church insurance which had been a niche for the agency for a number of years and currently insures over 300 of them throughout the state.
Colby enjoys spending his free time with his family. He and April have been married since 1996 and are blessed by two great kids, daughter Ryan and son Jarrett. Much of his time now is spent between high school cheerleading and select baseball. He also enjoys traveling and using his knife skills in the kitchen whenever he gets a chance.